R & D
Based on the technology and equipment derived from Germany, Essor Precision Machinery Co., Ltd has the expertise and capability to make high precision worm, worm gears units and drive systems.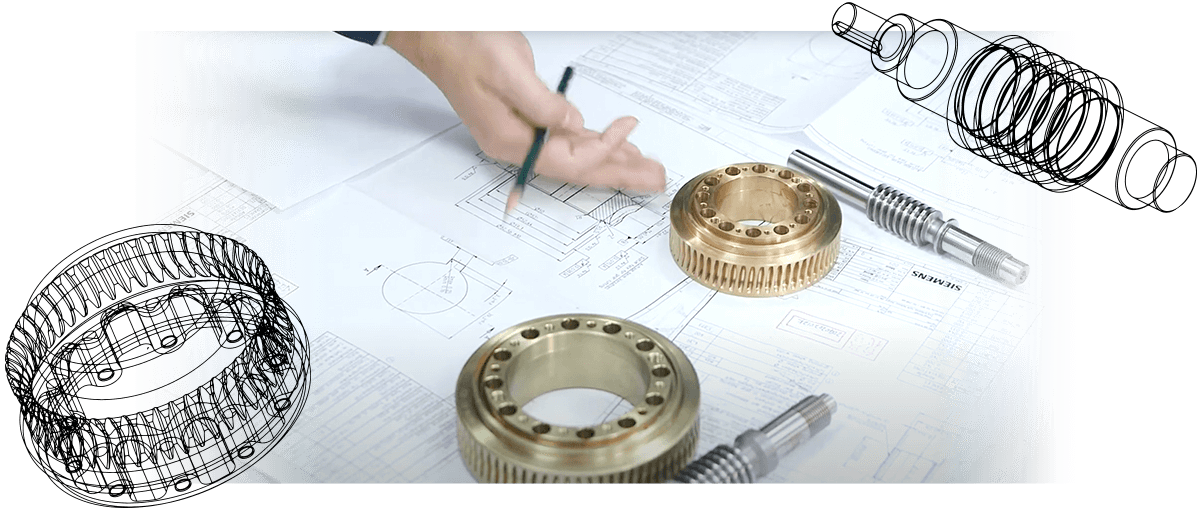 Innovation and improvement are the core strategies of our company development. We are continuously working with professors of mechanical engineering since the foundation to establish a strong R&D team for products design and manufacturing improvement to optimizing customers' requirement.
We integrate the processing characters of different gear industries and make innovations in worm and worm gear manufacturing and quality control. We brought new blood to traditional worm and worm gear industry for customization requirements to improve load capacities and increase precision level. The best precision of worm gears we made is up to DIN2.